The science behind adult height is quite fascinating and complex.  There is no evidence that hgh can make you taller. Growth hormones play a significant role in determining how tall we'll eventually become. In childhood and adolescence, growth hormone levels are high, which triggers bone growth and increases height. However, once puberty ends and adulthood sets in, these levels start declining gradually until they reach their lowest point around mid-life.
But keep hope if you're still wishing for those extra few inches! While genetics play a significant part in determining your ultimate adult height, other factors like nutrition and lifestyle habits also have a say.
Understanding Adult Height
What Determines Your Adult Height 
Genetics is a significant player here. Your parents' heights can give you a rough idea of your ultimate height. But note that it's not an exact science, and there could be some surprises.
As mentioned earlier, nutrition also significantly impacts growth during childhood and adolescence. A diet lacking essential nutrients like protein, calcium, and vitamins may stunt growth potential, leading to shorter stature than those with access to proper nutrition.
On the other hand, lifestyle habits like smoking or excessive alcohol consumption can hinder bone growth and lead to weaker bones, ultimately impacting overall height.
Now for something interesting – did you know your birth order could also play a role? Studies have shown that first-born children tend to be taller than their younger siblings, with each subsequent child slightly shorter than the previous one.
So there you have it, folks – genetics, nutrition, lifestyle habits and even birth order all determine our adult height. While we may not have control over certain aspects like genetics or birth order (unless time travel becomes possible!), maintaining healthy eating habits and making positive lifestyle choices can go a long way towards maximizing our full potential when reaching our ultimate height goals!
Why Does Height Stop Increasing  After the Puberty?
During puberty, our body goes through various hormonal changes that trigger our growth plates (epiphyseal plates) in long bones like legs and arms to produce new bone tissue. This process of bone growth ultimately leads us to sprout up like beanstalks during our teenage years.
However, once we reach our late teens or early twenties (yes fellas and gals, that's when it happens!), these growth plates ossify or fuse together permanently into solid bone tissues. And voila! That marks the end of any further increase in height.
So technically speaking, it all comes down to biology and physiology – boring stuff if you ask me – but hey, at least now we know why Shaquille O'Neal can dunk so effortlessly while some of us struggle even to touch the rim!
Now before anyone starts freaking out about not growing anymore… hold your horses! Even after reaching adulthood, there might still be some minor variations in your height due to factors such as posture or spinal compression, but those won't make much difference overall.
Maximum Age for Height Growth in Males
Most males reach their full adult height by the time they're 18 years old. But that doesn't mean everyone stops growing at that age. Some lucky dudes may continue to grow until they're in their early twenties.
But wait to get too excited – this kind of late growth spurt is rare and only happens to around 10% of men. And even then, it's usually only an inch or two at most.
The maximum age for height growth in females is typically around 18-20 years old, although some girls may continue to grow until they are 23 years old. After this age, growth may still occur, but at a slower rate, until growth stops completely.
Human Growth Hormone (HGH) and Its Effect on Height
How the Human Body Grows
First, let me start by saying that growth is a complex process involving many fancy scientific words like mitosis, cell differentiation and hormone secretion. But don't worry if these terms sound like gibberish to you – they did to me at first, too!
We start out as tiny little humans who can barely lift their heads up when we're born. As we get older and eat more food, our body starts producing new cells through mitosis. It means that one cell splits into two identical cells, then split again into four…and so on.
As these new cells are produced, they begin to differentiate into different tissue types, such as muscle, bone or organ tissue. It is where hormones come in – they act as chemical messengers telling our body what kind of tissue needs to be made and where to go.
But here's the thing: growth doesn't just happen randomly throughout our lives. There are specific periods where we tend to experience rapid growth spurts followed by slower periods of steady growth.
What Are Growth Hormone Injections?
Now, before you run to your doctor asking for these injections, let me give you more information. Growth hormone injections are typically prescribed to children with stunted growth due to conditions like Turner syndrome or chronic kidney disease. They can also treat adult with deficiencies in their natural production of growth hormones.
But here's the thing – just because these injections can stimulate cell growth doesn't mean they'll turn you into a towering giant overnight. Using them for non-medical purposes (like trying to boost muscle mass or height) is illegal and potentially dangerous.
And speaking of danger, it's worth noting that there are some potential side effects associated with taking these injections. These include joint pain, swelling, numbness in limbs, high blood pressure and increased risk for diabetes and cancer if taken too much or too often.
So, unless you've got a legitimate medical reason for needing them (and trust us – wanting an extra inch on your frame doesn't count), it's probably best to steer clear of those little vials filled with synthetic human juices. At least until science figures out how to use them without any nasty consequences!
Impact of Growth Hormones on Height and Development
Growth hormone replacement therapy has been shown to increase height in children with certain conditions by an average of 1-2 inches per year. However, this doesn't mean all kids taking growth hormones will become basketball players overnight.
It's important to note that genetics still play a significant role in determining our height and development. So if your parents are shorter than Shaq, chances are you won't be towering over him anytime soon – no matter how many growth hormones you inject into yourself!
Can Adults Use HGH to Increase Their Heights?  
Can HGH make you taller after 25?
Growth Hormone injections are only effective in increasing height if taken during childhood when the bones are still growing. Once your bones fuse at around age 18-21, it's game over for any potential increase in height through GH injections. Adults cannot grow taller by using the synthetic growth hormone.
However, there are cases where adults with growth hormone deficiencies take these injections to compensate for their lack and experience some increase in height. But let's be honest here – unless you have a medical condition requiring direct GH injections or planning on time-travelling back to your childhood (good luck with that), don't expect miracles from these shots.
How do you know if your growth plates are closed?
So how can you tell if those suckers have stopped working their magic? One way is by checking out an X-ray of your hand and wrist. If the growth plates there look fused like a jigsaw puzzle piece instead of open and squishy like a gummy worm (yum), they've likely closed up shop.
But wait, there's more! You might also notice other signs indicating you're done growing. These include things like:
Having reached a similar height as others in your family

Having gone through puberty (which usually happens around ages 9-14 for girls and 10-17 for boys)

Not experiencing any noticeable growth spurts for at least a year
Of course, just because your growth plates have closed doesn't mean you should give up on getting fit, strong, flexible, or whatever floats your boat. It just means you won't add extra inches to your frame anytime soon (sorry).
What reopens growth plates?
One way is through physical activity. Exercising or playing sports puts stress on our bones which causes them to respond by becoming more robust and thicker. This also stimulates the production of human growth hormone (HGH) and insulin-like growth factor 1 (IGF-1), stimulating growth plate activity.
Another factor that can impact your ability to grow is nutrition. Eating a balanced diet with plenty of protein, vitamins, and minerals is crucial for healthy bone development. Calcium and vitamin D are essential since they promote mineralization in bones. Peptide therapy is also a good choice to increase HGH levels.
Lastly, genetics plays a role in determining how long your growth plates stay open. Some people have genes that allow their plates to remain active well into their late teens or early twenties, while others might close up shop earlier.
Alternatives to Using HGH for Increased Height After 25 Years Old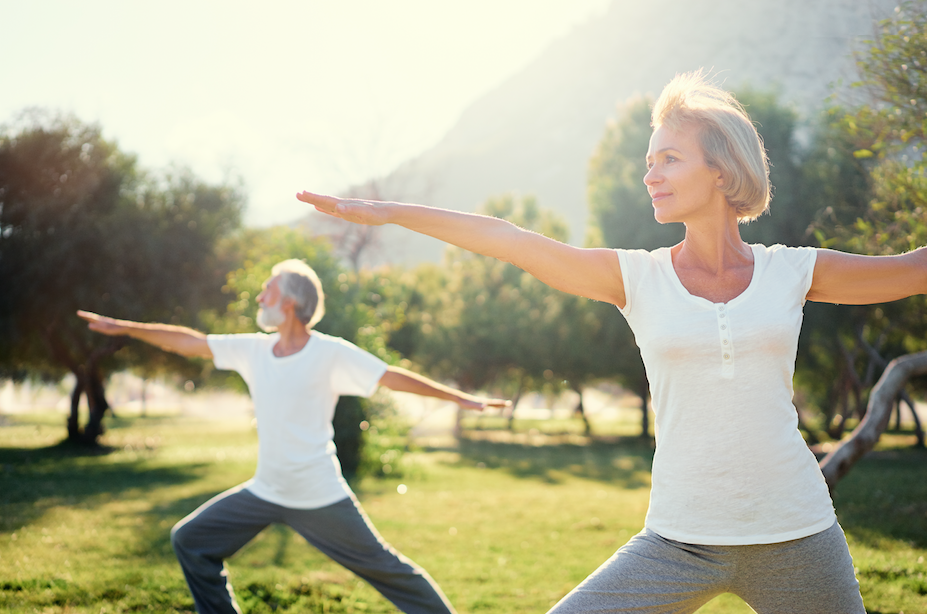 How To Increase Your Natural Production Of Hgh:
Proper Diet and Nutrition
You can boost your HGH levels with the proper diet and lifestyle choices. Here are some tips:
Eat more protein: Protein is essential for building muscle mass which stimulates the production of HGH. So ensure you include lean meats like chicken or turkey breast, fish like salmon or tuna, and eggs or dairy products in your daily meals.

Cut down on sugar: High sugar intake can suppress the release of HGH so avoid sugary drinks or processed foods as much as possible.

Get enough sleep: Our bodies produce most of their HGH during deep sleep cycles, so aim for 7-9 hours per night.

Exercise regularly: Physical activity triggers the release of endorphins which stimulate the production of HGH, plus it helps improve overall health!

Try intermittent fasting: Some studies suggest fasting for short periods (i.e., 16/8 method) may increase GH secretion since it promotes burning fat while preserving muscle mass.

Take HGH supplements if necessary: there are several dietary supplements available on the market that claim to enhance GH levels: Genf20 Plus, Sytropin, Growth Factor Plus.
Exposure To Sunlight
Well, it all comes down to vitamin D benefits. When we expose our bare skin to sunlight (without sunscreen), we trigger vitamin D production within our bodies. And studies show that vitamin D is essential for maintaining healthy levels of HGH.
Before you run outside and start baking yourself like a potato, let me offer some words of caution. Too much sun exposure without protection can lead to serious health problems like skin cancer. So wear sunscreen when spending extended periods outdoors – or better yet, seek shade during peak hours.
Also, remember that while sunlight can help boost HGH levels naturally, it's not a magic cure-all for low grades or other health issues related to this hormone. If you suspect an HGH deficiency or other medical condition affecting your growth hormones, have a consultation with your doctor about potential treatments and solutions.
Stretching And Exercise
Now, onto the exercises that will get those juices flowing. High-intensity interval training (HIIT) has been shown to spike HGH levels in both men and women. So next time you hit the gym, try incorporating sprints or jump squats into your routine.
But wait – there's more! Resistance training is also great for boosting HGH levels because it stimulates our muscles' production of IGF-1 (Insulin-like Growth Factor 1). This chemical compound works hand-in-hand with HGH to improve muscle mass and strength.
And finally, let's remember stretching. Yoga poses like downward dog or bridge pose have been found to stimulate pituitary gland function, which produces that sweet nectar we call HGH.
Yoga
So let's get started on some poses that can help boost our HGH levels:
1) Sun Salutations: These are a series of poses that warm up your body and get your blood flowing. They also stimulate the pituitary gland, which is responsible for producing HGH.
2) Shoulder Stand: This pose requires you to invert your body which increases blood flow to the brain and stimulates the pituitary gland again.
3) Fish Pose: This one may look silly, but it's great for stretching out your neck muscles and stimulating the thyroid gland, which also produces HGH.
4) Cobra Pose: This pose strengthens your back muscles and helps regulate metabolism, which can influence HGH production.
5) Child's Pose: This restful pose helps reduce stress levels which can inhibit HGH production, so take a break when needed!
Now, folks, while these poses may help stimulate natural HGH production, they will only work miracles after a while. Consistency is key! So hop on that mat regularly (3-4 times per week), eat well-balanced meals containing protein (which aids in building muscle), and catch those Zzzs because sleep is crucial in hormone regulation too!
Proper Sleep
Now I know some of you might be thinking, "I don't have time for 8 hours of sleep!" or "I'll just take some supplements instead". Sorry, my friend, but there is no shortcut here! Supplements may temporarily boost HGH levels, but they won't last long-term unless combined with good sleeping habits. Here is the article about the relationship between sleep and HGH.
So what can you do tonight to improve your chances of getting quality deep sleep?
1) Set a consistent bedtime routine – try going to bed at the same time every night
2) Avoid screens before bedtime – blue light from phones/laptops disrupts melatonin production
3) Keep your bedroom cool (around 68°F/20°C) – cooler temperatures promote deeper REM cycles
4) Limit caffeine intake throughout the day – especially after midday 
5) Try relaxation techniques such as meditation or yoga before bed
Remember, folks: Good Sleep = More HGH = Better Health & Performance!
Conclusion  
There are different ways to stimulate your body to grow taller naturally without using Human Growth Hormones (HGH). You can start by maintaining a healthy diet full of calcium, vitamin D and protein, which will help strengthen bones and promote bone growth. Exercising regularly with activities like stretching or yoga could also aid in improving posture, making one appear taller.
However, if all else fails and you're still determined to gain some extra inches then HGH injections might be an option but should only be used under medical supervision since these hormones carry risks of side effects.
But let's remember – height isn't everything! Many successful people have defied their short stature, including actors Tom Cruise and Danny Devito or even Napoleon Bonaparte, famously known for his diminutive height!
In conclusion, while growing tall may not always be possible once we pass a certain age, the most important thing is learning to embrace ourselves regardless of our physical characteristics because self-confidence comes from within!

Mike Lilley is the author of many articles and reviews on our site. He is a fitness & bodybuilding blogger and co-founder of Boost Hormone. He writes product reviews based on the results of scientific research. From the great variety of information and products in this niche, he recommends only those that include science-based nutritional ingredients. Find Mike Lilley at SelfGrowth.