I'm going to talk about the human growth hormone and how increasing HGH can help and benefit your whole body. The enhancer HGH Pro from AI Sports Nutrition, I will be reviewing today, looks like a lot of other all-natural HGH boosting supplements.
So, let's see what's in it or maybe what makes it different from the other HGH boosters.
Does HGH Pro Work?
It just has all-natural ingredients that help to boost your body's natural HGH levels. You can find online some people say – "one of the things that set HGH Pro apart is the testing. It's one of the not many products that provide randomized double-blind IGF-1 (which is insulin-like growth factor) clinical studies for their product." So far, we couldn't find any studies published online! On the other hand, Genf20 Plus has published the studies results.
Anyways, seems that the product isn't bad. The amount of active ingredients per serving is also good. With time, it's likely going to help you in all the ways that synthetic HGH does. I mean it can help build muscle mass and also fight the effects of aging: fatigue, weight gain, muscle deterioration, wrinkles, memory loss, and more.
HGH Pro Ingredients Review
Let's take a look at some of the ingredients and see what it is that makes HGH Pro function well.
Alpha GPC
The first ingredient is Alpha-GPC and this ingredient aids in cell membrane health. It helps stimulate the pituitary gland to produce more HGH on its own.
Alpha-GPC is obtained from soy lecithin; it is a good source of choline. It increases the production of GH by inhibiting the chemical in the brain that usually blocks the production of growth hormone.
So, in one study involving healthy adults taking 1000 mg of Alpha-GPC, the GH spike was recorded after 60 minutes. A 221% increase in the growth hormone was recorded, but its level lowed after 120 minutes.1
Another study reported that 600 mg of Alpha-GPC, taken 90 minutes before exercises, could increase the release of HGH 4-fold while placebo 2.6-fold. These data indicate that a single dose of 600 mg of alpha GPH, when taken 90 minutes before exercise increases serum growth hormone levels.2
GABA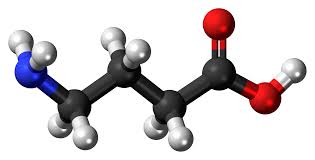 The HGH booster also includes GABA. This component helps brain health as it contributes to hormones balance. It increases the body's level of natural HGH as it stimulates the pituitary gland where all of your HGH is produced.
GABA – Gamma-Aminobutyric acid (GABA) is used in sports nutrition to increase GH production.3  This amino acid is a neurotransmitter that has an inhibitory effect, relieves excess stress, and calms the central nervous system.
Thanks to this, GABA, in particular, improves sleep. The stimulation of the anterior part of the pituitary gland and the suppressing neurotransmitter effect are interrelated effects of GABA since sleep is the largest peak of the secretion cycle of the HGH.
It is important to understand that GABA has a limited ability to penetrate the Blood-Brain Barrier (BBB), so a simple increase in the concentration of this amino acid in the blood does not directly lead to a proportional increase in its concentration in brain tissue. Therefore, sports nutrition manufacturers are constantly looking for new formulas that provide GABA with the best supply to the central nervous system.
Studies show that when taking 2 g of GABA per day, the concentration of growth hormone may increase by 4-6, and although this is not always enough for a quick noticeable effect, it is not recommended to take more than 4 g per day, as it may cause various side effects of the nervous system – tingling in the face and neck area, changes in respiratory frequency and pulse rate, etc. To increase efficiency, GABA can be combined with vitamins of group B – B6, for example. GABA improves sleep and can even sometimes cause sleepiness, so it is recommended to take this supplement before going to bed.
Green Tea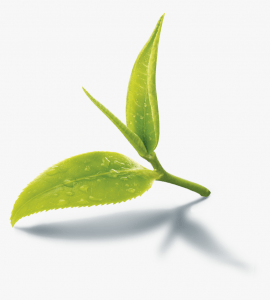 Another ingredient that I like in here is green tea which is popular right now in supplements. Green tea extract is going to improve your metabolism as well as energy production.
Epigallocatechin Gallate (EGCG) is an active ingredient in green tea, which, according to a study published in the journal "Alternative Medicine Review", has a pronounced effect on GH production. Scientists have identified two groups of people who have been on a low-calorie diet for 90 days. Participants from the first group received green tea, while the others (placebo group) did not. The results spoke for themselves.
The subjects from the first group increased production of HGH by more than 320%, insulin-like growth factor (IGF-1) by 24%, in the placebo group these figures were 20% and 15% respectively. Also, the first group lost almost 3 times more weight than the control group.
It is especially worth noting the difference in IGF-1 levels, as it is a more accurate indicator of hormonal changes than the difference in growth hormone levels, which can increase and decrease several times during the day. Based on both these indicators, it is safe to say that the consumption of green tea or appropriate supplements containing the extract of this product may increase the level of production of HGH.
Vitamin B6
Another really important ingredient is vitamin B6. This is another one that's just kind of a staple if you're trying to put on muscles. Pyridoxine aids in energy production but it also improves your mood and mental clarity which is huge for the end of the workout when you're feeling tired.
Protein synthesis, muscle growth, and carbohydrate utilization are only possible with pyridoxine.4  As with thiamine, studies show that bodybuilders and weightlifters need increased doses of pyridoxine. The additional intake of vitamin B6 increases productivity and endurance.
Velvet Bean Extract
Velvet beans have been used in Brazil and India as an aphrodisiac for a long time. Clinical trials confirmed that the plant does have an aphrodisiac, anabolic properties and can be used as a growth hormone tonic.5
The supplement also has some vitamin C and zinc which promote skin health, immunity balance as well as increased energy levels. As you can see HGH Pro contains some really solid ingredients.
HGH Pro Real People Reviews
Below you can create your HGH Pro review with your results, experience, or just leave a short comment.

Mike Lilley is the author of many articles and reviews on our site. He is a fitness & bodybuilding blogger and co-founder of Boost Hormone. He writes product reviews based on the results of scientific research. From the great variety of information and products in this niche, he recommends only those that include science-based nutritional ingredients. Find Mike Lilley at SelfGrowth.