Insane Labz Psychotic pre workout is an innovative pre-training complex for professional bodybuilders that increases energy potential, performance and mental concentration over a long period. This makes it possible to combine unique components of plants and pharmaceutical origin drugs, high-quality creatine and caffeine.
Psychotic pre workout is one of the most aggressive and crazy stimulants in the sports nutrition market. This product is aimed at already experienced users.
The use of the product affects the central nervous system, preventing loss of strength, apathy, tiredness and chronic fatigue.
Increases the contractility of muscles by increasing the sensitivity of calcium channels. Eases the recovery from peak physical activity, relieving pain syndrome and eliminating inflammatory processes. Available in powder form with the tastes of watermelon, apple, gummi candies, fruit punch.
Insane Labs Psychotic benefits:
A powerful release of energy;
Concentration and clarity of mind;
Improved performance;
Better mood and euphoria;
The effect for around 3 hours
What are the ingredients of Psychotic pre workout?
–
Beta-alanine – extends workout and increases the number of sets and repetitions. Increases the concentration of carnosine in muscles, which is the buffer of lactic acid. Increases the sensitivity of calcium channels, which increases muscle contractility.
Creatine Monohydrate is a real natural anabolic! It increases endurance and strength instantly and has an accumulative effect. 1
Caffeine is the most popular stimulant of the CNS. It accelerates metabolism and provides long-term energy supply.
AMPI-Berry is a patented blend of Juniperus Berries and Yeast. It has anti-inflammatory, antioxidant and analgesic effects. It has an anabolic effect.
r-b-methylphenylethylamine – nervous system stimulant without side effects! It causes a sense of a slight euphoria, accelerates metabolism. Although, it can produce adverse cardiovascular effects. 2 
DMAE – improves mood, attention, and memory.
Gardenin – a fat-burning component, the effect of which is provided through stimulation of the CNS and production of noradrenaline. Adjusts the body for training and energy consumption through fatty deposits.
Resprin has a calming effect on the nervous system. It relieves anxiety and increases mental clarity, normalizes blood pressure.
Huperzine – improves cognitive functions. 3
Is Psychotic pre workout banned?
Some of the DMAA pre workout supplements are banned, so, read the warning below from Health Canada site.
Important Safety Information from Health Canada
"Health Canada is advising Canadians that the unauthorized pre-workout supplement "Psychotic" by "Insane Labz" may pose serious health risks. Health Canada laboratory testing revealed high levels of caffeine and other stimulant constituents (hordenine, huperzine and arecoline)."
My Psychotic pre workout review
For all fans of pre-workout supplements, I think Psychotic will become one of the most amazing and miraculous pre-training complexes ever. A perfectly matched formula will open up new sensations while during the training.
In 10 minutes after taking you will feel a tingling sensation all over the body (the effect of a good dose of beta-alanine), the feeling of euphoria comes just as fast and holds for about three hours. Focus and drive are outrageous, the feeling of might, a burst of energy, as if you were connected to a universal portal -)).
Wild thing! The perfect mood is maintained for another 5 hours as your workout ended. Usually, I lose my appetite and sleep from the pre workout complexes, but strange as it may seem, this did not happen and the appetite was brutal and I fell asleep very quickly, and the dreams after it are beautiful and bright.
In the morning you wake up full of energy, surprisingly. The most important thing and the main negative thing is not to take higher doses!!! Pick the right one for yourself! I drank one scoop the first time, as I usually did and I regretted it.
It was impossible to work out. My hands were shaking. Start with the smaller dosage and feel all its charm. For me half of the scoop is ideal. Endurance at a high level, strength is growing in times, the mood is great! One of the best stimulants! I recommend it! Experienced athletes will appreciate it).
The pre-workout complex:
Increases endurance and strength.
Activates metabolism.
Normalizes blood pressure.
Burns the subcutaneous fat deposits.
Improves mental concentration, cognitive abilities, memory.
Side effects of Insane Labz Psychotic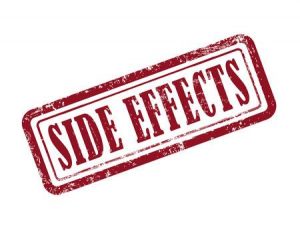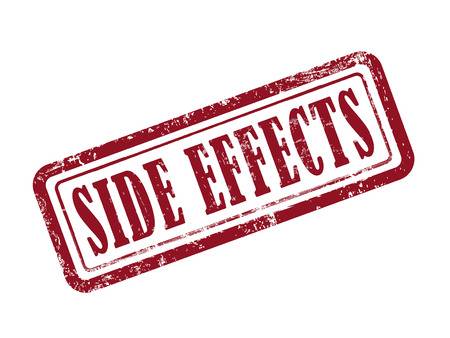 – The daily dosage should not exceed 1 serving and replace the balanced diet!!!
– Do not take in case of allergy to the ingredients, during pregnancy and breastfeeding, in diseases of the CNS and cardiovascular system.
– If you are taking medications or recovering after a recent surgery, we advise you to consult your doctor in advance.
How to take Insane Labz Psychotic?
Do not take more than 1 serving per day.
Dissolve 1 serving (6.3 g) in 200 ml of water.
Drink before the workout.
Terms of storage and shelf life
Do not break the seal of the package.
Keep out of reach of children.
Do not store in the sun and frost.
Where to buy this pre-workout complex?
You will find Psychotic Pre Workout Gold without problems selling on Amazon here.
Buyer Testimonials

Mike Lilley is the author of many articles and reviews on our site. He is a fitness & bodybuilding blogger and co-founder of Boost Hormone. He writes product reviews based on the results of scientific research. From the great variety of information and products in this niche, he recommends only those that include science-based nutritional ingredients. Find Mike Lilley at SelfGrowth.
Psychotic pre workout
Average rating:
4 reviews
Mar 26, 2020
I RECOMMEND IT!!! But, be very careful, do not overdo it!
I tried out some pre workout complexes! Psychotic has won!

I started to feel itching and tingling (it took 5-7 minutes!!!) - it worked! And then an incredible rush of energy! The time for rest between sets reduced by three times.

Instead of one strength exercise, I did 3 (three fu'ing strength exercises...!) Plus I did some more minor exercises. Tiredness never came until the end of training for 3 hours. I came home, took a shower, went to bed. I stayed up all night with my eyes open (I couldn't asleep) The brain turned on and started processing a lot of information... Bottom line: I RECOMMEND IT!!! But, be very careful, do not overdo it!
Yep, you need to find your right dose and never take more than 1 serving per day! Thanks for taking your time writing the review, Nick!
Mar 20, 2020
The effect is very strong and rolls up in 30 minutes after taking it
At first, there were almost no effects, and I was disappointed in the product. But then a certain feeling of excitement and a certain lack of focus started, so as not to pay attention to it, I went to do a set, after which there were more and more energy and a bit of mood improvement. The only negative moment for me is some kind of disarray, energy is there but there is no power, and thoughts and movements are a little confused and a little flicker in the eyes.

Although, I'm happy with this product. I will tell you that this pre-workout complex is designed for experienced users. It includes a patented formula, which is rumored to contain a derivative of methamphetamine, plus a standard set of caffeine, creatine and so on. The effect is very strong and rolls up in 30 minutes after taking it. As if you are not in the gym but a night club. Adds strength and desire to work out as well, but the only disadvantage is a certain lack of concentration.

Some people had shortness of breath and apathy. In general, you should be more careful with this product, especially people with heart problems and others.
Thanks for your Psychotic pre workout review, Mike!
Feb 26, 2020
A weird pre-workout supplement
A weird pre-workout supplement. The action seems to be strong, the whole body shivers, the face itches, energy appears, but as soon as you start training, it becomes clear that the effect is zero for me. Endurance does not increase much, the strength does not increase at all, sweating can be a little stronger.

I take a little more than half of the scoop. I had a whole scoop once - it's not a pleasant feeling. Only side effects.

Now I take it while on cutting, only for mood improvement, for other purposes is not suitable. It's a weak drug.
We are all different, Jack! ) thanks for the review!
Feb 20, 2020
Friends advised buying this Psychotic pre workout
Friends advised buying this Psychotic pre workout. I was pleased with it. I usually take it 40 minutes before the training. It is perfect for strength training when you want to work with the maximum weight a couple of times. Energy comes from nowhere as if the second breath.

The only downside is the effect after it - you get scattered and you fall asleep. Don't abuse it because it's addictive. The result is very good if you follow the instructions than everything is fine.
thanks Alice!
References:
Robert Cooper, Fernando Naclerio, Judith Allgrove, and Alfonso Jimenez "Creatine supplementation with specific view to exercise/sports performance: an update" – J Int Soc Sports Nutr. 2012; 9: 33. https://www.ncbi.nlm.nih.gov/pmc/articles/PMC3407788/
Charles W. Schindler, Eric B. Thorndike, Kenner C. Rice, John S. Partilla, and Michael H. Baumann "The Supplement Adulterant β-Methylphenethylamine Increases Blood Pressure by Acting at Peripheral Norepinephrine Transporters" – J Pharmacol Exp Ther. 2019 Jun; 369(3): 328–336. https://www.ncbi.nlm.nih.gov/pmc/articles/PMC6533570/
Zhi-Qiang Xu , Xiao-Min Liang, Juan-Wu, Yuan-Feng Zhang, Chun-Xia Zhu, Xiao-Jiang Jiang
"Treatment With Huperzine A Improves Cognition in Vascular Dementia Patients" – PMID: 21833673 DOI: 10.1007/s12013-011-9258-5  https://www.ncbi.nlm.nih.gov/pmc/articles/PMC6533570/